Planning an event can be stressful, whether that be your wedding day, a birthday party or charity fundraiser, you want to make sure all your guests have the best time and your event is memorable. Ensuring that the people around you can support and soften some of the burden is incredibly important.
Our Events Manager, Lindsay, and her lovely team are on hand every step of the way in planning your event at The Wellington. From the initial tour of our beautifully refurbished venue, right up until the clock strikes midnight on the day of the occasion (and even after, when you want to share your memories and photographs!). Lindsay has assisted in arranging around hundreds of events… In fact off the top of her head, she thinks she has helped over 600 couples with their wedding receptions.
We caught up with Lindsay to chat to her all about her career in events so far… So grab a cuppa and read on to find out more about her.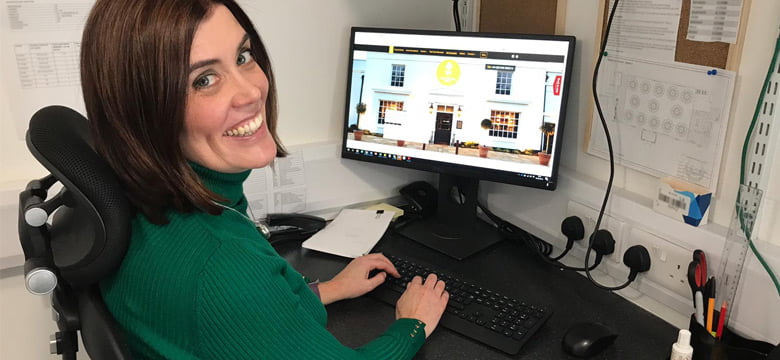 What was your 'dream job' when you were growing up?
I wanted to be an archaeologist. It really interested me. I wanted to go on digs and discover artifacts & fossils! Very different from what I ended up doing, although I guess you could say I'm helping to plan memories/history rather than finding them…
How did you get into the events industry?
I grew up in Johannesburg, South Africa, where I completed a Diploma in Hotel Management at Witwatersrand Technikon. I then moved to the UK in 1996 and continued my career in hotels (I think I've worked in almost every hotel department now!). I have over 15 years of experience managing events and at a rough guess, I have helped over 600 couples arrange their wedding receptions so far… and can't wait for even more as Events Manager at The Wellington Arms!
What do you enjoy most about your job?
I love that my job is so varied from day to day! Some days I am office based, going through menus, liaising with suppliers and others I am hands-on laying up the most beautiful tables with linen and stunning centerpieces. I have arranged all different types of events from large product launches to intimate celebrations for families.
What is the most memorable event you've worked on?
It's so hard to pick just one, I've met and helped so many lovely people over the years!
If I have to narrow it down, there is one couple in particular who I will always remember. They were a lovely couple, childhood sweethearts that lost touch when they left school. They met again when they were in their 70's and had both sadly lost their spouses. They fell in love again and married, proving that you're never too old to fall in love!
Another was a funeral I helped arrange for a gentleman who was a translator in both WW1 and WW2. At the end of the war, he was granted access to Hitler's bunker, which he took a book from to keep… a real piece of history.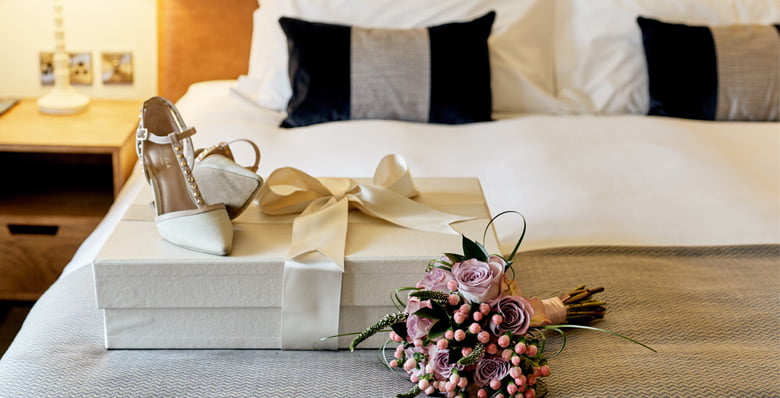 Do you have any advice to offer your bride and grooms for planning their day?
When you start planning your day it may seem like there is an overwhelming amount to do and plan. Don't panic! Take a breather and step back for a couple of days if needs be.Try not to let it run away with you. It's easy to get wrapped up in Pinterest boards and big ideas, but try to focus on the things that people are going to remember about your day in years to come, rather than the smaller details.
Break everything down into smaller chunks and make a checklist (there's some great wedding planning apps or websites that are super helpful). Your wedding planner, venue and suppliers are on hand to help whenever they can, so don't be afraid to call on them for assistance.
What's the most 'extreme' thing you've had to organise for an event?
I arranged a wedding for a couple who had met when they attended puppy training classes – both had very cute pugs. I helped them source bride and groom outfits for the pugs, who walked up the aisle with the couple. It was adorable!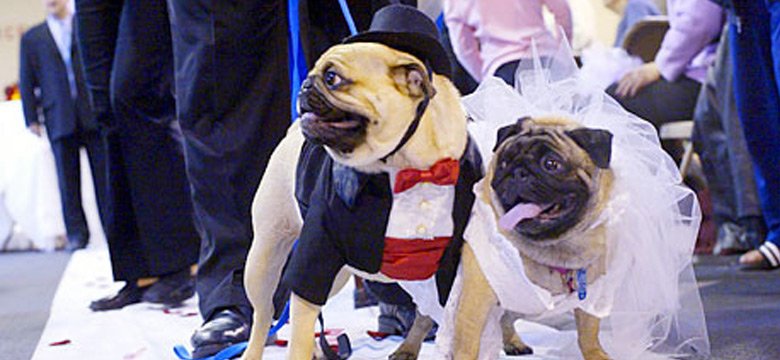 When you're not planning events, what is your favourite thing to do on your days off?
I love to workout at the gym, for me exercise is my 'me' time. I even teach a spin class!
I also love food and cooking healthy, nutritious meals. I'm inspired by Joe Wicks, his recipe books are fantastic and I often adapt his dishes and put my own spin on them. Don't ask me to bake though, I'm rubbish, my cakes always flop!
What's your favourite movie?
Dirty Dancing! It's the best.
If you could coordinate an event for anybody who would it be?
I love the Game of Thrones books and TV series and would love to arrange an event for the author of the books, George RR Martin. Anyone with a mind who can dream up those worlds and characters would be very interesting to work with!
For couples having their wedding at The Wellington Arms, how will you be assisting them?
I will help them co-ordinate every aspect of their day, no matter how big or small.  I'll be there with them every step of the way from the initial planning to the day itself, ensuring my lovely team are also on hand and are aware of the couples wishes for their big day.
My job is to ensure they have the most perfect day from start to finish.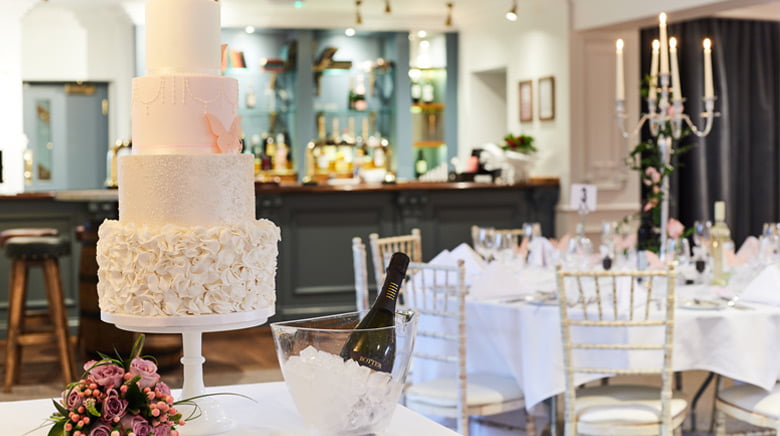 What's your favourite quote?
"It always seems impossible until it's done." – Nelson Mandela
---
If you have a special occasion this year, whether that be a milestone birthday, anniversary or a fundraising event, Lindsay would be more than happy to discuss your vision for your event and go through what we can offer you at The Wellington Arms. You can contact her via events@wellingtonarmshampshire.co.uk or give her a call on 01256 882214.