Whilst we are busy entertaining the plethora of festive diners coming through our doors and hosting Christmas parties, we thought you might like to enjoy some top tips we have acquired over the years in hospitality, catering and event management.  We caught up with our magical elves who operate the many cogs turning at The Wellington Arms to ask for their advice on how to host a stress-free Christmas party or gathering. So, put the kettle on… open the mince pies (go on…they're calling your name!) and settle down with a notepad and pen, for an additional festive blog, just for you.
When preparing for a big party, there are a few fail-safe tips that will ensure everyone has a great night, including you!
Failing to prepare is preparing for failure
Try not to get too overwhelmed at the prospect of hosting a party by writing a To-Do List a few weeks in advance. It's never as overwhelming as you anticipate it to be. Make sure you write a guest list (so as not to forget anyone), including kids, and then prepare your menu. Keep it simple with tried-and-tested dishes you know are well received and that can be prepared ahead of time. Always confirm if your guests have any dietary requirements or allergens and ensure you have suitable options for them to enjoy – there's nothing worse than being told a guest is gluten-free or dairy-free on the day!  Finally, on the day itself, allow yourself an extra 1-2 hours than you need, prepping for a party ALWAYS takes longer than you expect, including cleaning the bathroom and guest toilet (extra toilet rolls and fresh hand towels!). Allow time in your schedule to get party-ready and ensure you have at least 30 minutes left before guests arrive so you can sit down, relax and enjoy a well-earned glass of wine.
Don't go crazy, keep a budget in mind
Christmas is an incredibly expensive time of year, hosting a party doesn't have to cost a small fortune. If you have family and friends coming over for Christmas lunch, get them to bring something – whether a side dish, a pudding, a bottle of quality wine.  Everyone loves to feel involved and will often be keen to contribute whether bringing supplies or helping you on the day – let them!  When you head out to the supermarket, go prepared.
Have your list of ingredients that you need for the big day, be focused on what's on your list, but also be aware of special-offers and stock-pile items that won't spoil; these will be a saviour for any unexpected guests or large appetites – half-baked baguettes, jars of pesto, shortbread, sharing bag crisps and treats will often save the day when scrambling around to knock something together (or replenish empty dishes).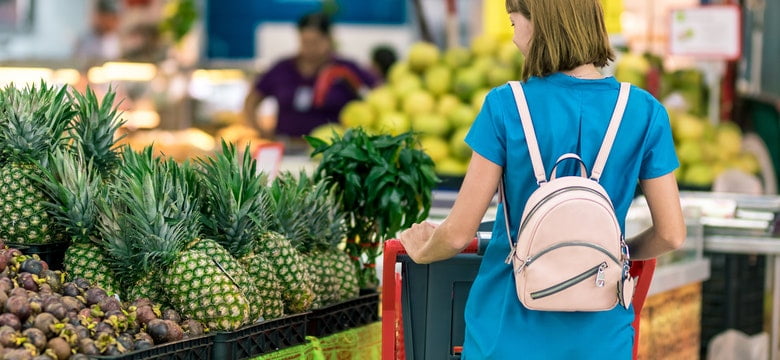 If you have more people than you have glasses, cutlery and crockery for, don't forget to update your stocks with new or choose re-usable plastic ones that can be stored away until the next party.
Don't waste money on selection boxes of cheese (there's always a cheese no-one enjoys!), just get 2-3 individual kinds of cheese in bigger quantities and make your own cheese board – a few grapes, crackers and jar of chutney will be perfect. Alternatively, use up stale bread and oven-bake with olive oil and seasoning, these will make a great addition to your board!
Exceed expectations and create fab memories
Being the host is a tough job, not only do you have to prepare everything, but you also need to spend time with each of your guests, ensure they have a full glass and are enjoying themselves. Again, be prepared and delegate jobs. Cook dishes that you can prepare in advance (no one wants to see their host locked away in the kitchen during the party!). Designate a drinks person whose role it is to ensure everyone's glass is filled and that the wine fridge is fully stocked, there's enough ice and cut lemons/ limes.
Have a themed-music list prepared, if it's Christmas, prepare a festive playlist on Spotify or simply ask 'Alexa' to play you a range of themed-music.  If kids are attending, ensure they have activities to entertain them – set up a craft table or bowls of sweets to make their own marshmallow snowmen, decorate biscuits, colour in Christmas-inspired pictures (google 'Christmas pictures to colour in' or the kids favourite movie and take your pick of picture options – make sure you have enough ink and paper to print alongside enough crayons or felt pens!); and then, as they begin to tire, have a couple of Christmas movies lined up for them to chill out and watch.  When it's time to say goodbye, there's nothing better than seeing their little faces light up when they are handed a party bag or festive chocolate to take home at the end of the night.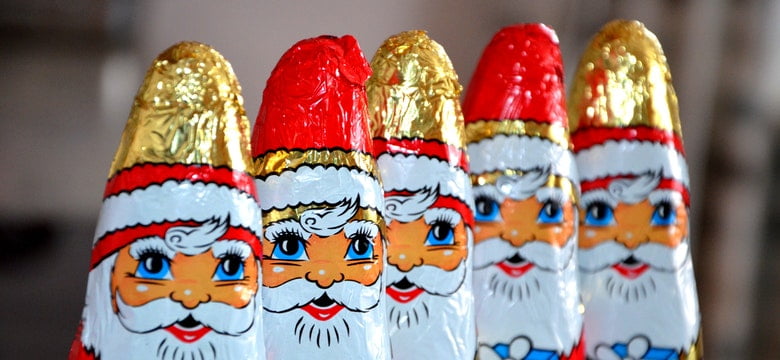 Easy canapes to start your night
Choose a super simple canape to welcome your guests, that not only tastes great but looks like you've gone to great efforts. Head Chef Jay often turns to stuffed-mini jacket potatoes as his 'go to' canape when looking for easy entertaining options at home, whilst our events team love to create big bowls of nachos dressed with melted cheese, sour cream, jalapenos and salsa when they're hosting at home. Both ideas can be prepped in advance, are super cheap and easy, but look 'wow'. Make sure you have enough serving boards and bowls to cater for your canapes -add to your shopping list if in doubt!
Party cocktails
Getting the drinks right on the night is always tough, but know your audience and have a theme. If you're going festive, have some warmed mulled wine and cider simmering on the hob, choose a red and white wine and ensure you have enough bottles to keep the same wine flowing throughout the night (keep an eye out for 25% off deals across the supermarkets and specialist wine stores) and perhaps choose a cocktail that you know will be enjoyed – perhaps a classic snowball (advocaat, lemonade and a squeeze of lime) or a Margherita (tequila, triple sec and lime juice). Keep the choice simple and minimal – too many options is just confusing, messy and expensive to cater for!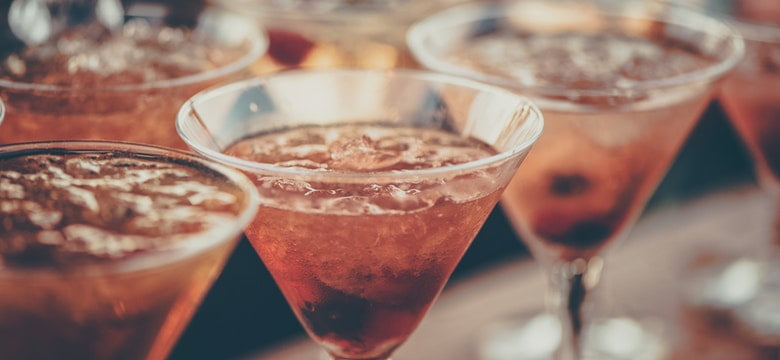 And above all, enjoy being surrounded by your favourite friends and family as you all celebrate another year done and dusted.
If, however, this is all just too much, then let us do all the hard work for you and book your event here with us! We have incredible event space perfect for hosting your private events – whatever the purpose! If you'd like more information or you would like to check availability, get in touch with our Events Team by email here or get in touch by phone on 01256 882 214 and choose option 3.